Simplicity
With our Partner, investing into similar systems was never simpler, more discern and more transparent. Join us with just a few clicks.
Liquidity
Liquidity of cash equivalents is principally instantaneous. Nevertheless, in case of any money withdrawal it is recommended to always consult the most suitable period to do so as our systems are designed to hold trades for weeks.
Portfolio Performance
RCSM systems work as part of a large portfolio aimed to maximize stability and performance that results in a robust system built on the most solid foundations of Forex.
Transparency
All results are presented in myfxbook, directly connected to a server containing a complete portfolio, thus any distortion of information is impossible.
The Past and Future
Originally designed systems have been used in manual trading for more than 7 years with over-performing results. Models are set to over-perform in case of any market, geopolitical or economic conditions.
Experiences
Specialized solely in Forex, our development team has more than 10 years of experience. Thus probability of us being caught off guard is very low.
RCSM is a company dedicated to development, optimization and update of automatic trading systems operating in the foreign currency market FOREX.
RCSM designed numerous trading systems in the foreign currency market FOREX to join them into a large portfolio (REBEL SOLUTION). Shared with our partner, it was made publicly available in order to make investments. Rebel solution is a fully automated portfolio built on the most robust foundations of the FOREX market aimed to achieve long-term stable profits.
Rebelsolution is a fully automated software portfolio (dozens of systems) that works 24 hours a day, 5 days a week to constantly evaluate current situation in the FOREX market. It is built on the firmest foundations of the foreign exchange market, namely logical and natural market cycles rooted in the beginnings of FOREX. The software can handle every market conditions, ranging from side-by-side trading to trend trading, during periods of low and high volatility. Trades are made mostly on long-term basis secured by classic stop-loss orders. Direct connection of portfolio to publicly accessible portal myfxbook guarantees 100% transparency of overall performance.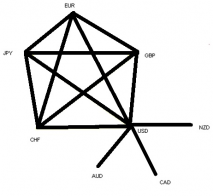 Seeking more information? Enter your email to get details.
Your personal data (e-mail address) will be processed in accordance with Personal Data Protection Policy in order to send information and trading announcements regarding RCSM. By clicking the Join in button you give your consent to process data as described. You can unsubscribe anytime.
Interested in Rebel Solution
In case you are interested in Rebelsolution, a cooperation or have any questions, please contact us by means of the following form.